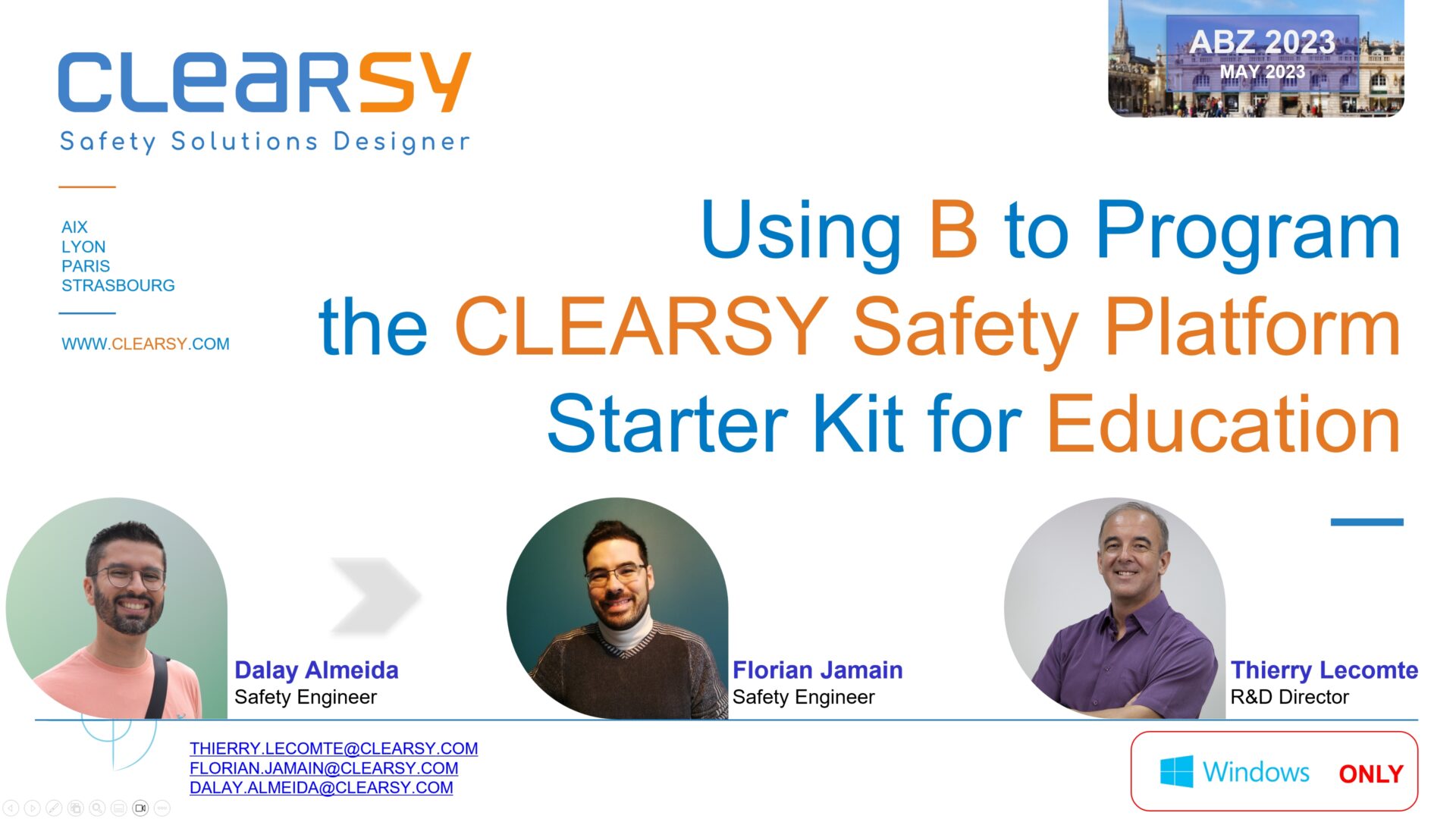 We are delighted to announce a unique opportunity to explore the intricacies of safety-critical system development using the CLEARSY Safety Platform (CSP) and B Method.
This tutorial is tailored to facilitate a seamless transition for industrial participants while upholding the rigour expected by our academic counterparts. More details on the event at https://github.com/CLEARSY/tutorial-ABZ-2023.
Scheduled for 30th May 2023, from 15:45 to 18:45, this tutorial will provide participants with an in-depth understanding of the CSP and its application in real-world scenarios.
Whether you are an industrial expert looking to enhance your organisation's safety-critical system capabilities or an academic aiming to acquire industry-relevant skills, this tutorial promises to deliver value for all. Attendees will have the chance to engage in stimulating discussions, share their knowledge, and learn from the best in the field.
Don't miss out on this extraordinary learning experience. Join us at the cutting edge of technology and innovation, and help shape a safer, more efficient world.
Reserve your spot today at https://abz2023.loria.fr/participation-2/ and be a part of this transformative event!